U-shaped Groove Screw Conveyor
updated by: 2017-10-25 18:32:14¡¡Categories: Screw conveyor ¡¡Viewed by: 531 times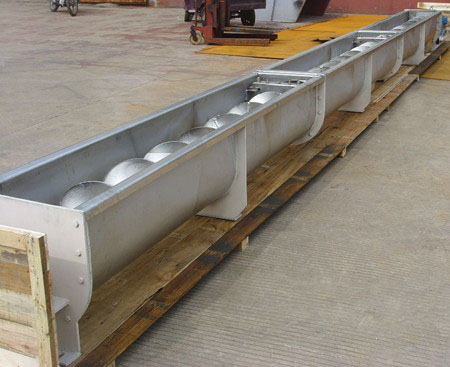 Product details:
Diameter (mm)
100, 125, 160, 200, 250, 315, 450, 500, 630
Material
Carbon Steel, Stainless Steel
Minimum Order Quantity
3 Meter
Product description:
We manufacture precision high quality Standard Screw Conveyors (Shaft Mounted) with U trough or tube. Our screw conveyors find wide application in carrying bulk materials.

Salient Features:

Cost effective solutions for conveying bulk materials.
Contamination free conveying in closed environment.
Can convey loads in horizontal or inclined positions.
Well suited for controlled/measured discharge conditions.
Multiple feed points/outlets possible along the conveying path

Applications:
Cost effective conveying of bulk materials like aggregates, chemicals, cereal grains, boiler ash, wood chips, municipal solid waste and other semi - solid materials.
Configurations:

Available in constructions of MS/SS.