Double screw conveyor
updated by: 2017-10-25 18:33:36¡¡Categories: Screw conveyor ¡¡Viewed by: 571 times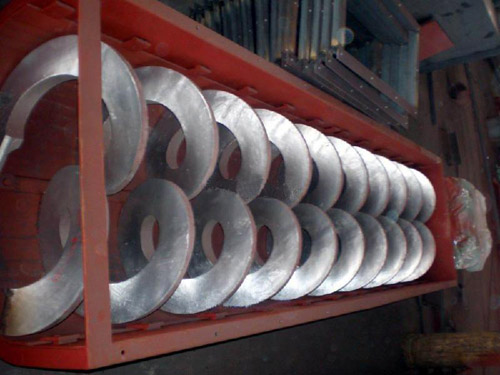 Product introduction
The double screw conveyor

is

made up of reducer with motor, sprocket, gear, trinal screw flight, casing, lubrication system,etc.

It is widely used to metallurgy, chemical, construction material and food industry.

And it is

Usually assembly under the silo or hopper, act as screw conveyor, arch breaker and mixer.
Product features
1¡¢ Large conveying capacity
2¡¢

safe and reliable operation.
3¡¢ Good adaptability and long service life.
4¡¢ Small size and rapid rotary speed, which ensures rapid and average conveying.
5¡¢ Good sealing quality and rigidity. The outer casing is made of seamless steel pipes, and the end caps are connected with flanges.
Applying materials
It can be used to transport many kinds of material,such as convey flour, grain, cement, chemical fertilizer, lime-ash, sand, pebble, coal powder etc. but it can't be used to transport material of easy metamorphous, high stickiness and easy blocking.